About 200,000 international students from more than 170 countries and regions of the world are studying at, among others, universities and Japanese language schools in Japan and a plan to add nearly 100,000 more by 2020, Japan is a hotbed for foreigners looking to gain an education. In 2015, Japan saw a 13% increase in international students and a 25% jump in the language travel industry. Basically, students are flocking to Japan.
For much of Japan's history, it remained isolated from the outside world. In the 19th century, however, the small island country opened its doors to trade and an active foreign policy, and it has never looked back in emerging as a major global power. Making the leap to study abroad in Japan will be the opportunity to immerse yourself within a top-notch academic environment and a vibrant, autonomous culture which has stood the test of time and globalization to remain true to its roots.
Study abroad in Japan and discover the country's historic landmarks, culture, and lifestyle while you earn college credit.
There are six types of Japanese government-sponsored scholarships available under the Japanese Government (Monbukagakusho) Scholarship program: those for research students, teacher training students, undergraduate university students, Japanese studies students, college of technology students, special training students.

Accommodations for international students are diverse. There are accommodations operated by local governments and universities. About 77% of international students are staying in private housing. When looking for private housing, you can inquire from your school's international student office, through the Internet, information magazines or you may get a real estate agent to look for a place in the area you plan to stay in.

A "Temporary Visitor" visa is required when entering Japan to take an exam. When applying for this visa, the exam slip from the concerned school must be presented to the Japanese Embassy or Consulate in your home country. This visa allows the applicant 15, 30 or 90 days stay in Japan. If the applicant is admitted into a school during this period, the applicant may apply to change his/her status to "College Student" in Japan.
Japanese institutions of higher education basically give all classes in Japanese. Students need Japanese language skills equivalent to those who pass the Level 1 or Level 2 Japanese Language Proficiency Test (JPLT).
University and junior college
There are universities and junior colleges that require a certain score on the JPLT or a certain score on the Examination for Japanese University Admission for International Students (EJU) as an item of qualification for acceptance. In addition, some universities and colleges conduct entrance examinations in Japanese in the form of interviews, essay writing or Japanese composition.
Graduate school
There are graduate schools that require a certain score on the JPLT in the selection of examinees for the master's degree and Ph.D. courses.
In recent years, universities and graduate schools have been offering an increasing number of programs making it possible for students to study in English and obtain a degree.
Professional Training College
A certain level of Japanese language proficiency is required for students who wish to study in a professional training college.
Spouses and children of "College Student" holders who study in a university, junior college, college of technology or professional training college can reside in Japan under the "Dependent" status of residence. Its period is based on the period of stay of the person supporting the dependent. It is recommended that international students bring their dependents once they are familiar with life in Japan and are economically stable.
The regulation that made a guarantor necessary to acquire entry and status of residence in Japan was abolished in December 1996. Therefore, you no longer need a guarantor to enter Japan as a foreign student.
However, please note that even if you are Japanese, guarantors are often required in many aspects of life in Japan. For example, you need a guarantor when you are renting an apartment, taking an entrance examination or gaining admission to a Japanese university or special training college. After admission, you may also need a guarantor when you are making an application for a scholarship or tuition subsidies. Guarantors are needed for both Japanese and foreign students alike in such cases. Therefore, although you no longer need a guarantor to gain entry into Japan, there will be many situations when they are needed after you arrive in Japan.
If you are considering studying in Japan, it is important that you inquire with the school you are planning to attend regarding the need for guarantors since policies differ depending on the school. For example, if you are enrolling in a Japanese-language Institute, the school may become your guarantor while you are a student of the Institute.
A5: The "guarantor" for the visa application is the person who makes a promise to the head of the embassy/consulate (the Japanese ambassador/ consul-general, etc.) to the effect that the visa applicant will stay legally in Japan. The responsibilities of the guarantor only entail moral responsibilities and do not entail legal responsibilities like that of the "guarantor" in the Civil Code. However, if it is recognized that the guaranteed matters (expenses for the applicant's stay in Japan, return travel expenses, compliance with laws and regulations) have not been performed rightly, that person would lose credibility as a guarantor in subsequent visa applications. However, be aware that if the guarantor or inviting person made a false statement in the documents about their relationship to the visa applicant or the purpose of visit, or if that caused terrorists to enter Japan or crime such as human trafficking, they may be held criminally responsible.
A "Residence Card" will be issued for foreigners residing in Japan for more than 3 months. It is important that this resident card is carried at all times and presented to authorized officers such as immigration officers or police officers when requested. If there are any changes by changing or leaving school and the place you live, you need to report to a government office, such as a local Immigration Bureau.
Procedural flow
(1) When entering Japan via Narita, Haneda, Chubu or Kansai Airports
During the immigration process, "LANDING PERMISSION" will be stamped on your passport and a residence card will be issued. Persons who have been issued a residence card must give notification of the address at the municipal office of their address within 14 days.
(2) When entering Japan via any airport other than Narita, Haneda, Chubu, and Kansai Airports
During the immigration process, "LANDING PERMISSION" will be stamped on your passport, and near the landing permit there will be another stamp indicates the later delivery of a residence card. After the notification of the address, the residence card will be sent to the notified address by mail.
If you wish to extend your scholarship while you study in Japan, consult with the school or the scholarship organizer.
You can apply for a new scholarship. The application deadline and eligibility period of a scholarship vary with each scholarship organizer. Consult your school as soon as possible.
---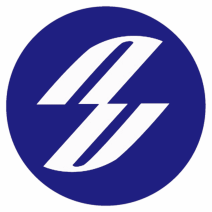 Located in the lively student area of Takadanobaba, Shinwa Foreign Language Academy provides everything you can expect from a Japanese language school. Its main asset is a thorough and ongoing personalized guidance to help students improve their skills and prepare life after the language program.
Tokyo Riverside School is located in a tranquil area of Asakusa by the Sumida River. The school was established in 1988 as a means to bridge the gap between Asian countries, offering education to everyone. Tokyo Riverside pride themselves on their classes, facilities and annual activities, which allow students to fully immerse themselves into Japanese culture.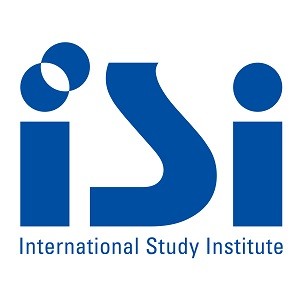 One of the most renowned Japanese language schools. A curriculum that fits your needs, whatever they may be. In the heart of Tokyo, at Ikebukuro or Takadanobaba.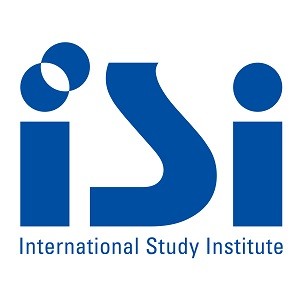 The school recognized by the government as an educational corporation is located in a 7-story building in an environment that maximizes learning efficiency.
The school established in 1986, it has 4 campuses (Tokyo School, Shinjuku School, Osaka School, and Kyoto School). ARC provides Japanese language education to foreign nationals interested in Japanese culture, its language, higher education, or work in Japan.
Our exceptional lecturers provide practical Japanese lessons. We've created a curriculum designed to improve your Japanese ability by learning while having fun.

Additionally, SAMU Language School has students enrolled from over 30 countries.
This allows you to interact with not just Japanese, but many different cultures, growing on a daily basis.
JCLI is rich with a history of over 30 years. Its goal is for students to be able to study Japanese in a school environment that is tailored fit to their needs. With brand new buildings, this school has a friendly atmosphere where students and teachers can communicate with each other freely.
Tokyo Fuji Language School is established in Mukojima, Sumida Ward – a place where historical sites of Edo and modern landmarks like Tokyo Skytree coexist.
It will become the first Japanese language school in the Tokyo Skytree area.
To be able to play an integral role in the increasingly globalized world of today, it is paramount to be able to understand and communicate in foreign languages across different cultures.
The educational philosophy of Waseda EDU Japanese Language School is to educate people around the world trying to learn the Japanese language and it's culture. To eliminate prejudice and discrimination that are based on race, nationality, language, etc.
Founded in 1988, Kudan features a variety of Japanese programs. Its philosophy is to foster pro-Japan people and promote understanding about Japan. Kudan strives to offer the education and experience which can only be acquired in Japan.
In a nice and "well designed" environment, TLS teaches more than just a Japanese language. You can choose elective courses to prepare yourself for the business or a new career in one of 70 vocational schools belonging to the same group.
TKCG has implemented 600 hours of education program to comply with variable needs and latest trend requested by learners, and has provided excellent educational environment by carrying out high-quality efficient teaching and learning methods conducted by high motivated teachers and staff.
"Live and Let Live" is the philosophy of the LALL Group. This signifies our goal of facilitating a society in which all generations, from the young to seniors, can live in mutual harmony. Though our activities have thus far been mainly inside of Japan, we have taken our "Live and Let Live" vision to the global stage so that it transcends ethnicities and nationalities.
Genki Tokyo branch is just a short walk from Shinjuku Station, the world's busiest train station. The school overlooks the famous Hanazono Shrine, and students pass through the traditional shrine gates to enter the building. Despite being in the center of the busiest part of Japan, the school location is peaceful and relaxing..
In the great city of Yokohama, learn Japanese and prepare for the next step of studying further arts, manga, animation, design … Your career is all planned out as soon as you start learning Japanese at Yokohama Design College!
In the great city of Yokohama, learn Japanese and prepare for the next step of studying further arts, manga, animation, design … Your career is all planned out as soon as you start learning Japanese at Yokohama Design College!
Yamato Gaigo Gakuin school aims to provide foreigners high-quality education and give students a support to plan a colorful life for their future. The lesson is made for students going to college, specialized training college or being a postgraduate.
In the center of Chiba city, Tokyo One Japanese Language School Chiba prepares you for further studies and helps you find an arubaito (part time job).
Located in Makuhari, in Chiba, near Tokyo, this is the perfect place to enjoy both the Capital and the opportunities it provides while enjoying a cheaper and less hectic lifestyle.
In Chiba but near Tokyo, Matsudo International School will provide you with everything you need to learn Japanese in the best conditions.
The students of Futaba often aim at pursuing higher education in Japan. Located near Tokyo, but in a quieter and cheaper environment than the capital.
ARC Osaka is a mere 5 minute-walk from the south exit of Nankai "Namba station" in the area called Minami in Osaka. "Namba Parks," which is located 1 minute away from the School to the west is a famous spot, complete with shopping, dining places and movie theaters.
Osaka Japanese Language Academy provides small classes that consist of a maximum of 20 students in each class room. Students can study Japanese with experienced teachers in a good learning environment.
Excellent teaching combined with great facilities and services to assist students in school and in their daily lives in Japan. This school will provide you everything you need to learn in Japanese and its way of life, which also includes a part-time job, which J-com ensures to find for you.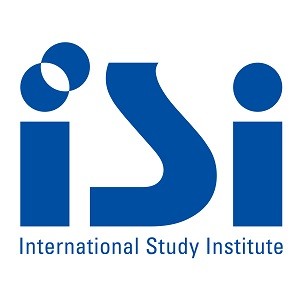 ISI Kyoto gives students the opportunities to feel and experience the authentic culture, enjoy the Japanese harmony both inside and outside the school.
The Kyoto branch of ARC is located in Gojo Karasuma close to the center of Kyoto, Shijo Karasuma. It is an area convenient for shopping and sightseeing. Outside of the fun lessons, one may also spend the rest of the time enjoyably!
GenkiJacs Kyoto school is only few minutes away from the wonderful Gion district. The school has 9 classrooms and large communal lounge for student to relax.
Located in the beautiful city of Kyoto, Kyoto Minsai will provide high-quality education while taking good care of its students. This school is known for its "family" atmosphere. Overall, the perfect setting to learn Japanese.
The school was established to teach utilizing the high quality of Japanese education for students from abroad. The school help students to lead themselves to richer lives for their future.
Nagoya SKY supports students who aim to improve their career with Japanese language. A traditional school. It also cultivates international friendship through Japanese education.
One of Genki JACS's unique features is the number of students per class. Maximum of 8 students per class! The Fukuoka campus is the main campus and provides long-term programs for student visa holders. Short-term, long-term, from 14 years old, anyone's welcome!

Learn Japanese in an amazing city, Fukuoka. Aiwa provides competitive prices. Whatever your goals are, learning Japanese at Aiwa is a good solution.
Established in 1986, JLI's history and achievements have won the trust from students all over the world. JLI is the number one Japanese Language Institute in Hokkaido and has the most student enrollments.
HJLA has a variety of curriculum where one can communicate with many Japanese people and experience Japan not only through daily classes, but also through events to learn appropriate accustomed Japanese culture/traditions. The school also has a wide variety of extracurricular activities to experience life in Japan.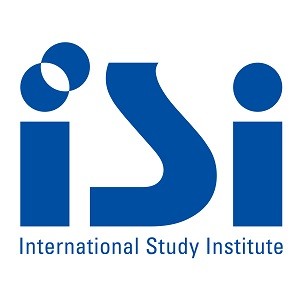 Nagano Campus has obtained as a vocational school from the Ministry of Education, Culture, Sports, Science and Technology.
By studying at Hiroshima YMCA, one of the benefits from living in a very pleasant city while having a lot of opportunities provided by YMCA is contributing to the local community and making your time at the school all the more enriching.