Axiom Education Group's support does not finish once you arrive in your new country.  You may wish to get assistance from us about arranging your accommodation & airport pick-up. We will happily assist you in these matters if you require. We maintain long term relationships with our students and always extend our hands whenever you need further assistance from us.
---
Finding accommodation where you feel safe, happy and secure is important. When deciding where to live, do your research – ask your Education advisor, campus staff or any students who live there, questions such as:
 How close is the accommodation to my place of study?
 How safe is the area?
 Are there good public transport links?
 Which facilities are shared with other students?
 Is it quiets enough for studying and sleeping?
 What do the accommodation costs include? If you need to pay for utilities (gas, electricity, and water), for example, how much do they usually cost per month? Will you need to bring your own kitchen equipment, bedding or any furniture?
---
You may be offered accommodation in a hall of residence, where you will have your own bedroom but share facilities such as the kitchen with other students. This can be a fantastic way to make friends and is often good value for money too.
A hall of residence usually has a member of staff living on the premises. They are there to check the hall runs smoothly and to give you advice or support.
University students usually live in halls for their first year. If your course lasts for more than a year, you may be able to stay in halls for the subsequent years too. If not, you will have to find private accommodation.
---
At a boarding school (a residential school for pupils up to age 18), each student is usually assigned to a 'house' where you have a bedroom or a bed in a shared room or dormitory. Each house has at least one member of staff living on the premises to look after you. You normally receive all your meals, and your laundry will usually be taken care of too.
It can be great fun being a border. Your house will typically organize parties and events so you will have lots of opportunities to make friends.
---
Many students live in private, rented accommodation. This is especially popular for students in the second year of their studies and onward. You can rent a place on your own, or share with other students. Before you move in, you may have to pay a deposit and sign a contract.
---
A 'homestay' is where you live with a family in their own home. Be part of HireHomeStay's global community and meet people from different cultures and backgrounds. Homestay accommodation connects host families with guests to have a unique travel and stay experience
---
If you're looking for private accommodation, Axiom should be able to help you find listings for private letting companies and landlords in the area. Other good places to search include Spare Room, Flatmate rooms, and Easy Roommate.
 When it comes to contracts, be clear from the beginning: understanding your contract is important, whatever your accommodation arrangements. If you breach this agreement you may be subject to fines, eviction, or court action.
 Make a copy of the contract and keep it:  you may need to refer back to it if any questions or problems arise during your tenancy.
 Check for extra costs: Aside from your rent, are there any more expenses involved? Landlords and letting agents sometimes charge administration fees in addition to your deposit. Don't transfer any money until after you have signed the contract.
 Pay close attention to the inventory: If you are renting private housing or university-managed property, you should be given an inventory (ask for it if you aren't given one) – a list of the contents of the property and the condition of each item. This allows you to prove that you did not cause damage, and therefore are entitled to receive your deposit back in full when you move out. Make sure that everyone you live with has a copy, and that it's signed and dated.
 Be aware of other necessary documentation: For example, tenants should legally receive an Energy Performance Certificate (EPC) which rates the energy efficiency of the property.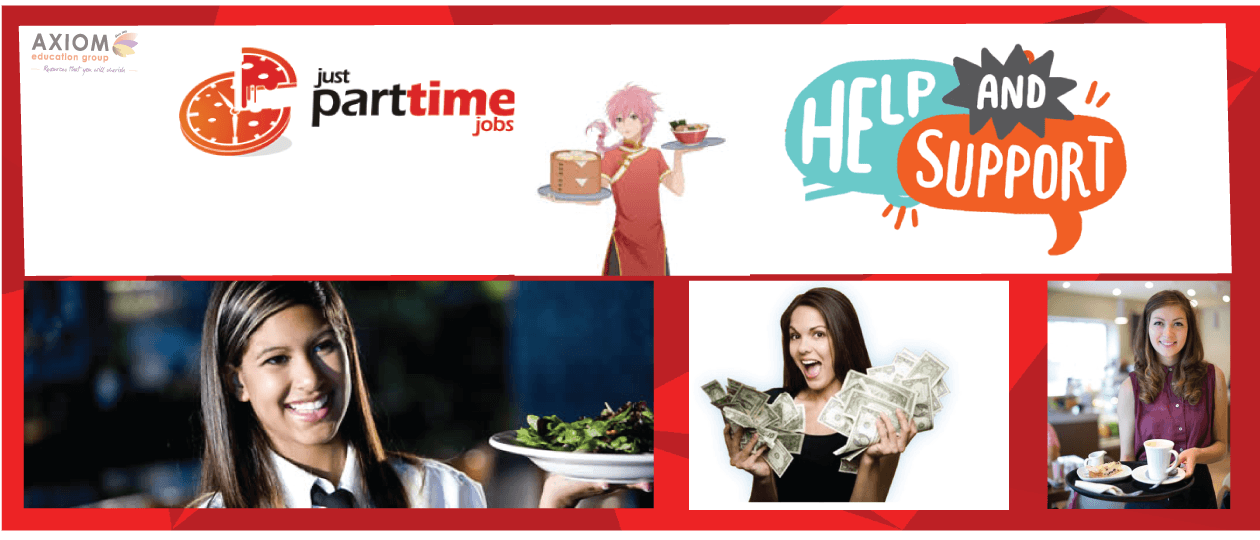 Working alongside your studies is a fantastic way to gain skills and experience for your future career. It is also a chance to get to know the local community.
Many international students in the abroad take a part-time job alongside their studies. Others do a work placement or internship as part of their course. On a work placement or internship, you are assigned to an employer to gain the first-hand experience of the workplace, in a role linked to your course and career aspirations.
Whether you can work, how many hours you can work and the kind of work you can do depends on where you study and your visa status. Many students can work up to 10 or 20 hours during term time and full-time during holidays,
Working too many hours can leave you feeling tired and stressed and could affect your studies. Think about how a job will affect your life, and ask your counselor or international student support officer for advice if you have any concerns.
Axiom Job placement team will be with you to find out a job by clicking the switch with the full notion. Our assessment team will review your qualification and prepare you for sitting in an interview session with the companies which want skilled folks.
---